After I have done my piece about Huawei with Techgoondu, Bloomberg has just reported this morning that Huawei has surpassed Apple in terms of global smartphone shipments in the second quarter of this year. Hardly surprising as Huawei has for some time knocking on the door in the past few months.
With security concerns shared by the American government, it resulted in shutting out Huawei from the US market. A report by Reuters further suggests that there are security weaknesses as well when the British spy agency GCHQ can "now give only limited assurances that Huawei's UK operations pose no threat to national security".
Huawei in response says its Huawei Cyber Security Evaluation Centre (HCSEC) is doing its job well with oversight by the British Authorities which somewhat plays a positive image of Huawei being open to supervision on security matters.
With information passing through the Internet with ever-increasing volume and Huawei has become the world's biggest producer of telecoms equipment, it is of little wonder certain people are wary of the Chinese firm and the setting up of the HCSEC is a way to convince the various governments otherwise.
Perhaps Richard Yu's call to become the number 1 smartphone manufacturer has rattled some cages, a bit louder this year thanks to its explosive growth.
Political intrigue or not, Huawei doesn't seem to be fazed by the setbacks judging by the things they have done over the past months this year. Being number 1 is purely a numbers game and losing the American market means Huawei has to find alternative sources to grow the numbers.
And the 3rd world markets seems to be the answer.
When it comes to mid-range smartphone shipments in Southeast Asia alone, an IDC study has shown that Samsung, Oppo and Vivo has clocked in double-digit growth with Vivo experiencing a 118.2% surge in 2016-2017 alone and taken a 7.2% share of the market. Huawei manages a 3.8% growth only during the same period, being fourth in the Smartphone League of Southeast Asia.
With Richard Yu's challenge to overtake Samsung and the inability to enter the US market, their only answer is to grow the mid-range tier market with the potential to have double digits growth to chalk up the total shipment numbers.
That is the reason why there are huge movements in their sub-brand Honor which is a company that focuses on mid-tier smartphones and already have a foothold in the American market. For the first time, Honor's presence is felt in Singapore via the launch of the Honor 10 smartphone. If you want a mid-tier phone with high-end specifications and looks, Honor 10 fit that description pretty well.
Not only that, Huawei's own Nova range of phones was also thrown into the mix creating a tussle usually reserved for the flagship phones. If we add in the other competitors, consumers are spoiled with choices since the start of this year such as:
Asus ZenFone 5
Asus ZenFone Max Pro M1
Huawei Nova 3i
Honor 10
Honor 9 Lite
Lenovo Moto X4
Nokia 7 Plus
Samsung A8
Vivo V9
Vivo V7+
Why the Mid-range Smartphones is really enough for most users
According to Gartner, the total number of smartphones being shipped has dropped. The number of new high-end, ultra-premium smartphone being shipped is depressed but Xiaomi and Huawei saw growth instead. If we take the growth in numbers of mid-tier phones from the Southeast Asia market and what does that translate into?
People are ditching high-end phones for mid-tier phones.
The smartphones are now experiencing exactly the same thing as PCs and Laptop. These days you do not need the fastest processors, graphics processor units (GPUs) and a huge amount of RAMs to run your programs on the PCs and Laptops. The same goes for the smartphone.
It is not like that time when I have my HTC Hero running Android 1.5 struggling to keep up when Android OS 2.0 was introduced. My oldest phone, a Huawei P9, is running well with all the current apps installed.
Because of the 'threat' of telco contracts, I would be forced to change into new phones every 21 months. Hence I decided to change into a non-contract SIM Only connection via Circles Life and will only change the phone when
The improvement in Operating System necessitate the change in hardware to support the Operating System
There are huge improvements in the functions and features of a smartphone (cue Huawei P20 Pro camera)
The phone died on me either through old age or mishandling
I have witnessed more and more people holding on to their phones because the new phones are not compelling enough which to me suggests that the quality of the phones have improved and the Android Operating System is not demanding much from the mid-range hardware these days.
Throughout my reviews in the first half of the year, I have tested the mid-range processors such as the Snapdragon 630 and 630 and Kirin 710. I can say that the processors are doing well for most of the day-to-day apps from Facebook to Instagram, Google Drive to even simple Video Editing. If I can fly my drone using these mid-range phones, it means it is good enough for a lot of things for most users.
Ultra-Premium Phones
With more people looking at mid-tier phones instead of paying an unjustifiable top dollar for a premium handset, manufacturers have to find new ways to appeal to consumers and convince them otherwise (me included).
Now the mid-range Kings – Oppo (OnePlus), Vivo and Xiaomi – has to find ways too and there is an increasing number of models from them hitting the high-end and premium market from these brands.
Just yesterday I witnessed to launch of the Oppo Find X charging a sum that is close to the Huawei P20 Pro thinking that a moving camera module will produce the "wow" factor to induce people to buy its phone. Vivo's has launched its x21 with the special under-screen fingerprint scanner too.

Both of these features and functions seems futuristic enough but sometimes I felt it is best to keep it simple.
And to push sales in the ultra-premium segment, Huawei teamed up with Porsche Design to offer the Mate RS based on the Mate 10 Pro casing. Oppo partnered with Lamborghini to do the same as well. Of course, these phones are not meant for the masses and specification list is a secondary concern to those who are buying such phones.
What's important is the 'branding'. And when the uber-rich carry your phones, it means the brand has reached a level of 'sophistication'. I believe Huawei's partnership with Leica is not only at the technical level (which I think is necessary), but also at the branding level. After all how many of us will spend 5-figure sums to buy a camera?
If you feel a 40-dollar Zinc bag is enough for your use instead of a carrier from Louis Vuitton then such phones are really not your cup of tea (or coffee).
Furthermore, the numbers from such phones are just a drop of water in the ocean in terms of the number of phones being moved.
The Gamers
If manufacturers want to catch that top dollar from consumers, then the most practical approach is to convince the gamers.
What's left is basically gaming.
Why gaming you ask? Typically most gamers have the idea that in order to win the game, one must have the best tools to do so to give an edge. Is that true? Well, connection speed and skills are definitely a must. Then again, if I have a better tool to engage in an activity, it definitely helps somewhat.
So at the end of last year, we saw the entry of Razer with its gaming phone. It doesn't have the sleekness you expect from top-end phones but it has that understated elegance to it. What's important is the inside.
It had the latest processor then (an SD835) with 8GB of RAM and 4000mAh of battery power. Its crowning glory is the 120Hz 5.7-inch IGZO LCD screen that gives it those buttery smooth visuals.
But when I stepped back to look at the phone, what I see is the about the same specifications with the top end phones now apart from the gorgeous screen. It means a lot of phones now should be able to play games pretty easily even with FHD OLED, AMOLED and LCD screens.
An able SoC processor (with good GPU) and a good amount of RAM should make for good gaming experience. Not to forget, having a good WiFi connection via 802.11AC is a definitely a good thing on top of a good 4G LTE connection.
But is it really necessary to have so much RAM?
Here's a good point from Digitaltrends back in 2017.
"For smartphones, 4GB is plenty right now. My feeling is that some vendors will engage in a specifications war where they'll overprovision the amount of RAM simply because it's a selling point — they can say 'look at how much more RAM our phone has than our competitors' phone, clearly our phone is better'." John Poole of Primate Labs.
Yes, July 2017. One year on we are seeing 6GB and 8GB RAM and quite honestly, if I were to play a game, I will close all the other apps (including background processes) to ensure the RAM is clear for gaming and 4GB is still okay for gaming. Anything more, at least for the next 2 years, would be more about marketing. If the Operating System is not optimised for more RAM, all the RAM will be wasted anyway.
And so pushing more RAM and higher specification to earn top-dollar for consumers can be a strategy but manufacturers need to do more than that.
And enters ASUS ROG Phone. I have yet to test it properly but it has the necessary bells and whistles to ensure a smoother gaming experience. It has a Snapdragon 845 processor (Adreno 630), 8GB RAM, 4000mAh battery, and 128/256GB storage space. What's important to me actually are the accessories. This is where ASUS has played to its strength, providing docking ports and joysticks to work with the phones.
Would gamers buy it? I firmly believe it will IF the accessories can last beyond the current ROG phone.
The other way to appeal to the gamers is to maximise the processors. Huawei/Honor has introduced the GPU Turbo and CPU Turbo to increase the performance of the GPU and CPU and kill the background apps at a push of a button. All these at RMB3199 (SGD640) for the new Honor Note10 that has the same specifications as the Honor Play. If external aesthetics is not important and you are not into photography but an avid gamer, look up because you will have goodies coming your way this year.
I just wish Honor would at least have some accessories to go with their phones. A 6-inch phone is quite a handful for gaming.
What's The Second Half of 2018 Going to Look Like?
Huawei / Honor
The trend of more people going mid-tier is not going stop. From the report about Huawei gaining on Samsung and overtaking Apple is of any indication, Huawei's strategy to focus on mid-tier markets seems to be working and confirm about the market trend.
Smartphone makers would still make their premium phones but it will become a branding exercise more. Besides, all the mid-tier phones such as the Nova and Honor did enjoy the 'hand-me-down' tech employed by the high-end/premium phones and consumers will no doubt having such functions and features without paying through their noses for the Huawei P and Mate series phones.
If they continue to maximise the phone's chipsets and RAM via GPU and CPU Turbo, giving maximum value to its users, their mid-tier phones are a force to be reckoned with. Overheating you say? Not when they have a cooling system called "The Nine", a heat pipe that draws heat from the chip to cool it more effectively on the Honor phone.
I am definitely looking forward to the Mate series phone. Why? If the P20 Pro is matched with a better processor, there will be some good surprises this October. After all Huawei still have some way to go to become the top phone maker.
BBK Electronics
Oppo and Vivo need a bit more convincing. The Oppo R15 Pro and Vivo X21 are good phones but the usage of a MicroUSB port and mid-range processors don't convince people of its higher pedigree. Their pricing also does not match the specification and they are in a quagmire because their high-end range created a buzz with some nice features but doesn't justify the price and the mid-range phones are not in the radar, at least for me.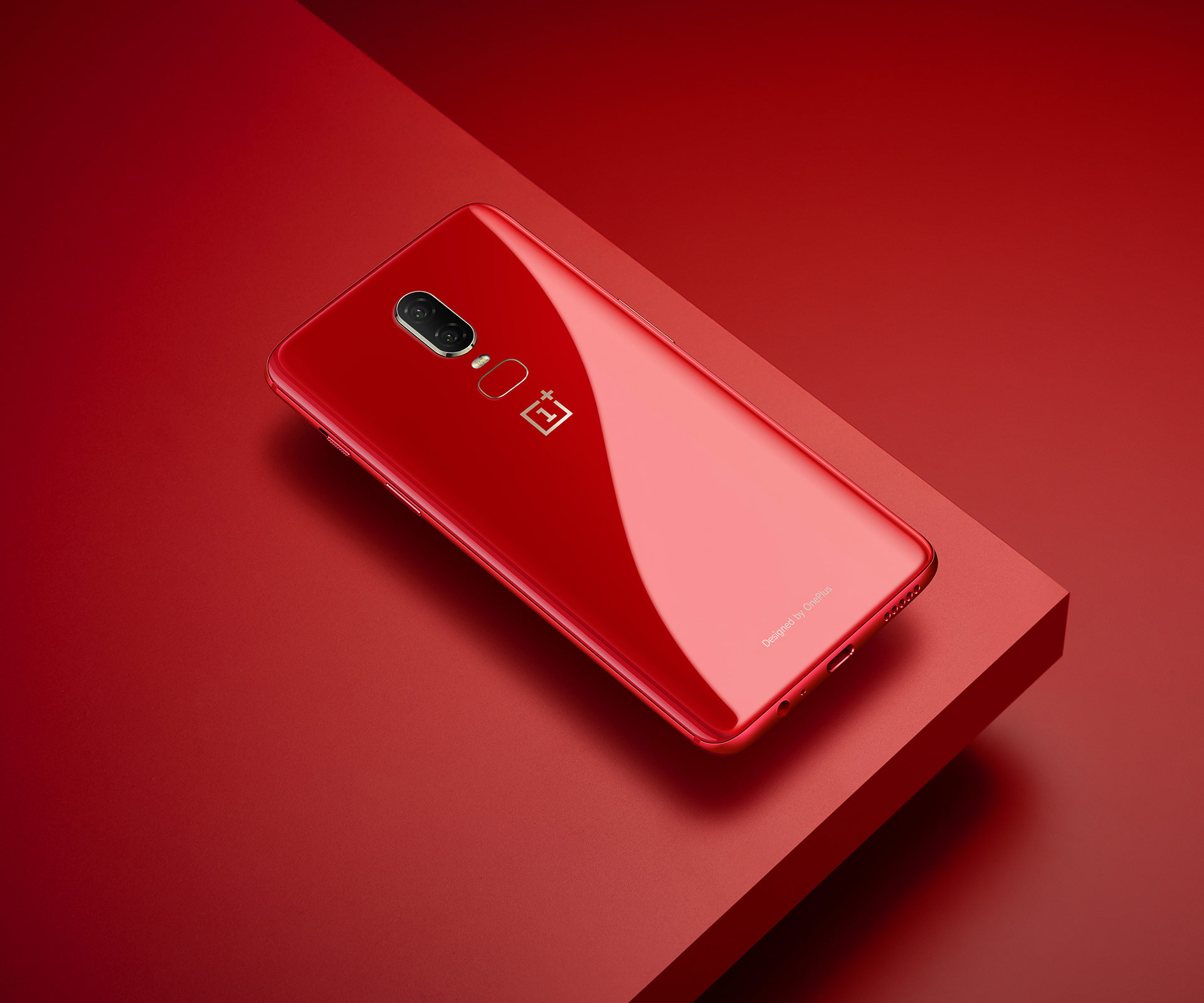 The fact is OnePlus has a lot of goodwill in Singapore thanks to its marketing strategy when it first launched and I have friends who made the effort to get their phone from the US speaks of its popularity here. If Oppo keeps pushing their phones that don't excite or allay fears, then at least sell the OnePlus with high-end specifications at the mid-range price to gain some traction.
There I said it.
ASUS
I have always been a fan of Asus stuff. I built my own DIY computer with Asus parts since the 90s and their stuff can last the distance. The longest was a PC Tower that lasted 7 years.
When it comes to phones, their first generation ZenFones with Intel chips are not bad at all. But it seems to have lost its way a bit. The ZenFone 5, for example, uses the Snapdragon 630 when most of its competitors in that price range use Snapdragon 660. It feels that the Taiwanese company is just half-a-step behind. It reminds me of another brand – HTC.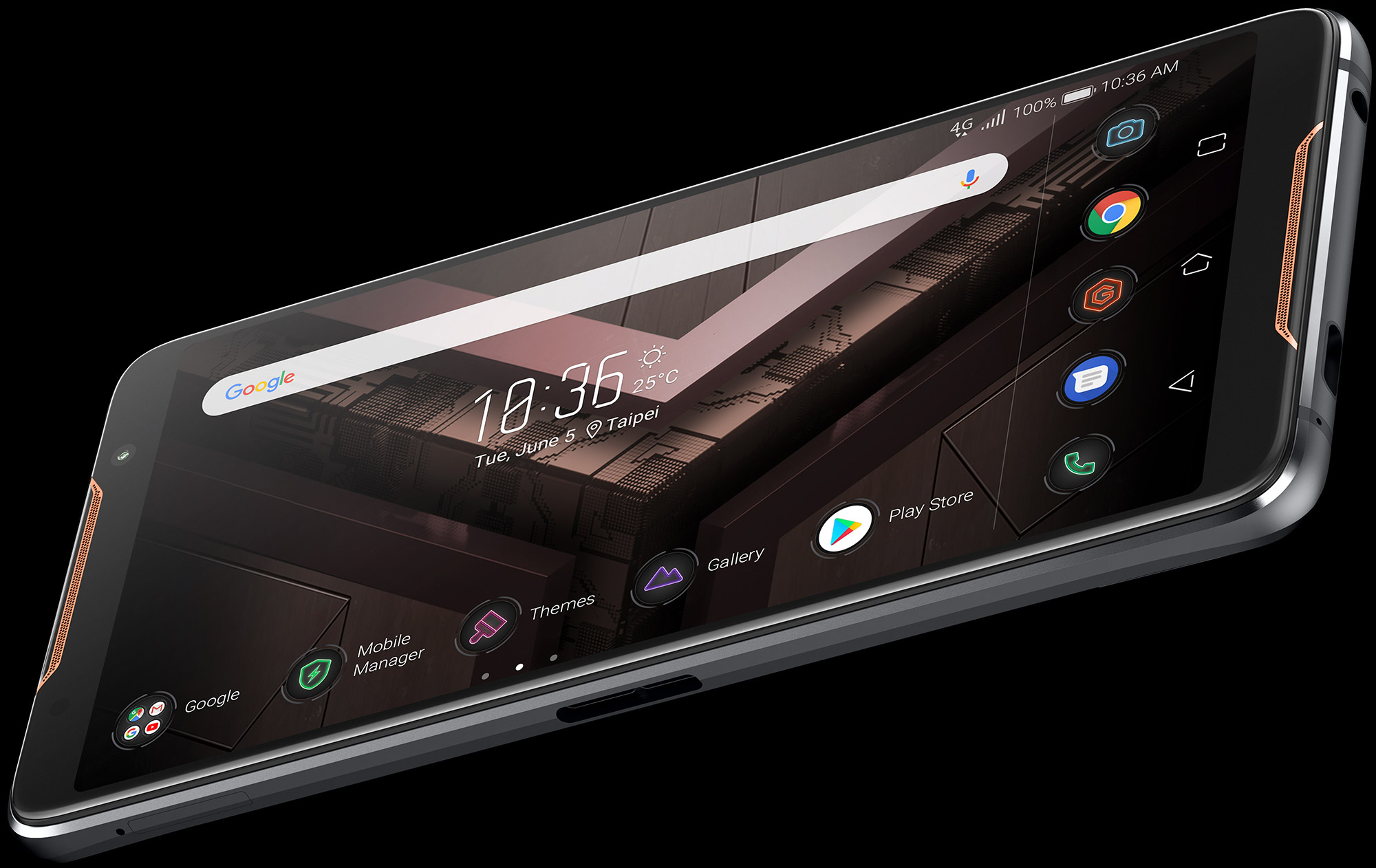 With the ROG Phone on the horizon, it may just push ASUS forward but with phones from Huawei/Honor pushing their mid-range processors more via GPU/CPU Turbo, it might not convince users to switch and spend those extra monies. Providing the accessories, especially the docks, are made available at a sane price and would make it a compelling buy.
Samsung
The king of the hill for the past 7 years is looking tired. Yes the Samsung S9 is a beautiful phone but it is more of a rehash of the S8 with Avatar Emojis being the main selling point on top of the hardware refresh.
The Note 9 will be coming out later this month so there's a lot to look out for as to what Samsung will be doing to prop up its increasingly shaky throne at the top of the smartphone hill.

But the thing is this – what of Samsung's A and J series? My experience earlier this year suggests that the A series is really about not pulling the focus away from its premium phones the S8 and S9 and a price that starts at $648 and the bigger A8+ at S$798, it is still considered rich for the mid-tier consumers. If this goes on, it is a tough sell when competitors are giving dual lens cameras and better processors at cheaper prices for both the mid and high-end tiers.
The Samsung goodwill and mind-share can only last for so long.
Xiaomi
I didn't say much about Xiaomi because I didn't even have a touch of it for the whole year apart from the touchy-feely sessions whenever I pass the Xiaomi shop at Suntec City. Actually, there is not much to complain about Xiaomi because they seem to have most of the thing done right and I would love to have the Mi Mix 2. To me their solution is the most elegant without the need to have a motorised pop up camera module, or a notch and yet keeping bezel-less screen and the user just need to flip the phone to do a selfie.
If you do ask me what to get, I would suggest stay away from their 'Red'-anyting phones and get the Mi branded ones instead. And yes, get the Android One equipped A2.
Apple iPhone
You would thought that I wouldn't say anything about the iPhone but here it is. Apple is making cheaper based on the report on Forbes. Goes to show the mid-range smartphone market pressure is real and people are ditching iPhone for Android just because the iPhones are too damn expensive. If not, iPhone users are just not upgrading (they tried with throttling the processor speed because of battery 'concerns'). According to the Forbes report, the reasons about better economies of scale with improving manufacturing yields fo its end product and 3D facial sensing technology also helps to drive down production costs and hence, lower the price points as well.
So iPhone users should be happy. I hope that they can do without improving camera technology and cheaper ownership costs.
Nokia
If you are into nostalgia then Nokia really hits all the right spot with its refreshed retro feature phones. The main focus should be its smartphones. My experience with the Nokia 7 Plus was memorable simply because, like the Razer phone, it doesn't bang on aesthetics to win users over. Its ceramic finish is a welcome change to the metal and glass and a lot more durable too. Besides, there's no notch.
Its Zeiss equipped camera system is also good too, as colour is neutral and the images are sharp.
The only one thing Nokia / HMD Singapore lacks is the speed. It took quite some time to hit the shores of Singapore and it really doesn't help when you launched it in Mobile World Congress early in the year, only to see the phone towards the middle of the same year. Hit it while the iron is hot. Well, the word is there are some new phones coming so let's see what it will be.
Nokia has in some ways matched the expectations of die hard Android fans – good battery, good processor (for the price it is commanding), 3.5mm stereo jack, USB Type C, good display, lots of RAM and last but not least, a microSD card slot. But that's not the main selling point. What is?
Android One
A lot of people has assumed all the Android OS are made equal. Well in a sense yes but all the manufacturers has their own twist of the OS. Well, I want to say, having Android ONE (like the Nokia and Xiaomi A series) is a 'feature' that should is totally overlooked. With Android One, you will have to latest updates, both security and OS version and on top of that, have it on the day it was launched.
I love to have a clean, simple interface that is direct and quick to access and the Android One's clean Android interface is a fresh of breath air. To me going under Android One program is a good strategy that if the other manufacturers got wind of it, allows the phone to work well without the unnecessary bloat-apps running amok in the background, killing RAM space and processor power.
I also am looking forward to what Nokia (HMD) and Xiaomi has to offer in the second half of the year. I am also hoping that more phones have Android One options. For example, a Huawei P20 Pro Android One would be nice.
Wrap Up
It is an increasingly interesting market and I was literally tired out looking at the new phones in the past 7 months. But the consumers are now a lucky bunch. I still remember way back in 2012, looking at SingTel cutting my 12GB to 3GB if I re-contract but without a new phone to handle the every demanding Android Operating System, I do not have the budget to pay for a 700-900 dollars phone then.
Now you have phones that are in the 300-600 dollars range that can be as good as high-end/premium phones. If you are out in the market, I would suggest going for phones that have Android One OS if you can to get the latest update in the quickest possible time.
And really, you do not have to re-contract with telcos just to get a capable smartphone now. Save some more money for travel.
For gamers, there are two ways to go about doing it. Buy a high specification phone which can be expensive OR maximise mid-range phones by overclocking and cooling the chips.
For avid photographers. For now, Huawei is the king thanks to Leica. How they are going to maintain the lead is the most exciting part for now with the Mate XX phone coming before the year ends. If you are okay to splurge more then there's the Google Pixel 3, doing more magic with just one camera lens or succumb to the market and have a dual lens set up as well? Good thing Google has a proper online store for you to get the Pixel 3 directly from them.
Augmented-Reality seems to be the buzzword last few years but has since died down a lot. Will this be reintroduced to differentiate the other phones? With a lack of support in actual use scenarios, it is really hard to get it going.
About Wilson Wong
Founder of the 10000+ members Singapore Photography Interest Network photography group, avid gadget lover and budget wanderluster. He also writes for Techgoondu.com a tech website for the non-techies about the latest trends in personal tech. His wish is to help people get the right stuff and enjoy life without cutting off limbs to do so.
References and Reviews